Dimmable Hydroponic Grow Light for Indoor Plants
This LED Hydroponic Grow Light Series is uniquely designed with aluminum heat sink, with better heat dissipation and longer life .
A Special Grow Lamp with Sunlike spectrum (3000K+5000K+660nm) , high efficiency , can create a light environment to meet the light requirement for different period of the plants growing .
No exposed wiring , easy to install .
No fans , so no noise , save energy consumption and maintenance cost
The LED Grow Light is designed to work with a 2.4G wireless remote controller , which can realize dimming functions easily.
-- Brightness Dimming functions: Choosing precise brightness at different stages of your plants, 40% brightness for germination,
60% brightness for seedling, 80% brightness for vegetative, 100% brightness for flowering.
-- Group Control functions: Grouping the lamps and set different brightness at different stages of the plants, one remote control can set 5 groups.
Product Details for Dimmable Hydroponic Grow Light for Indoor Plants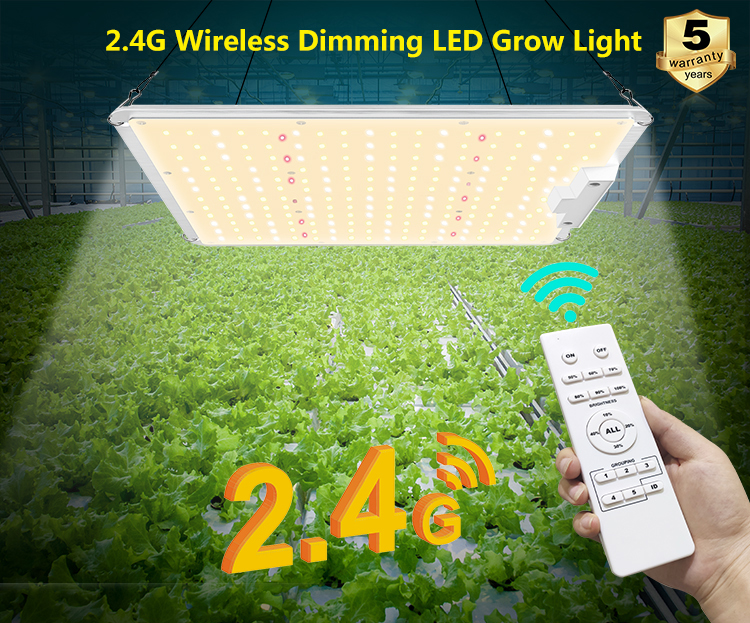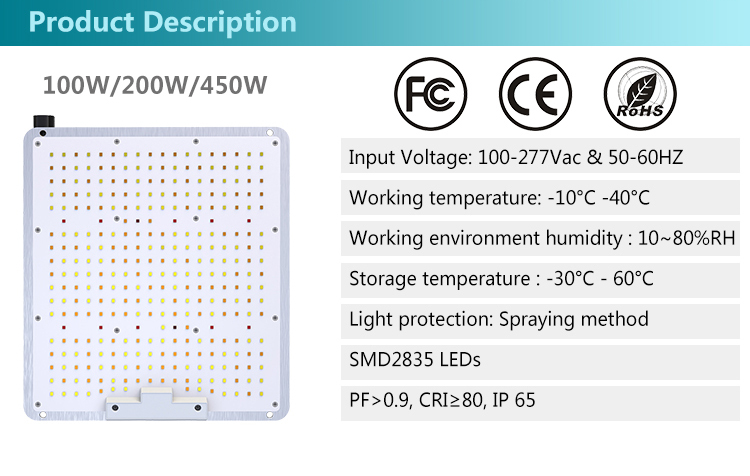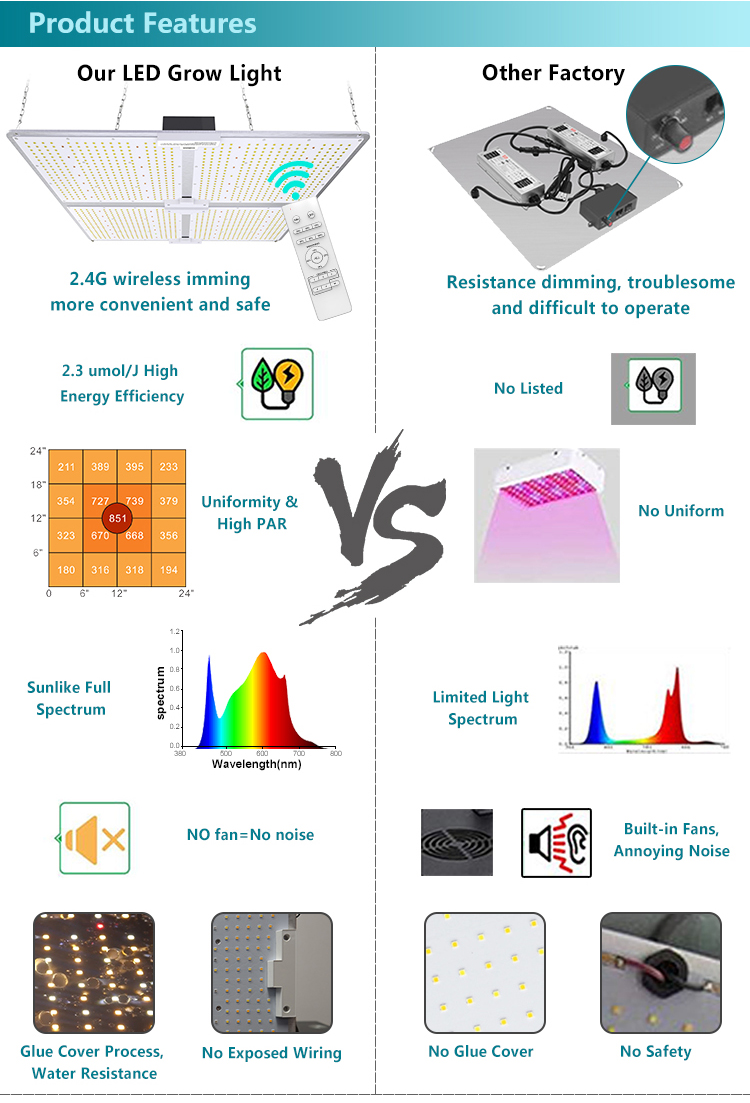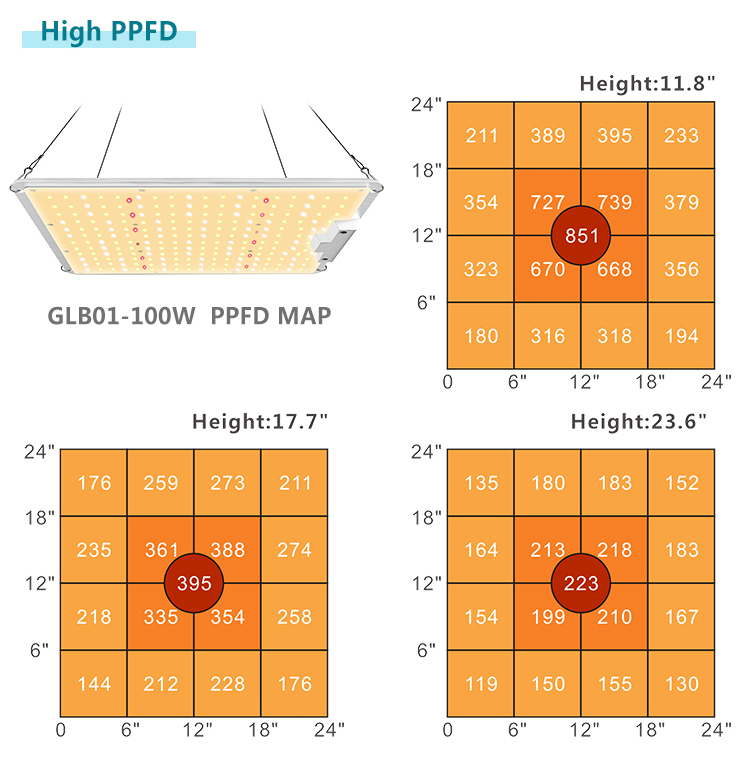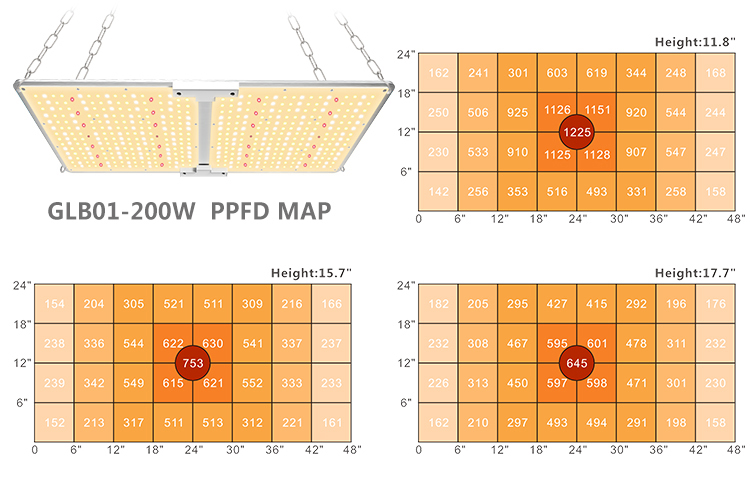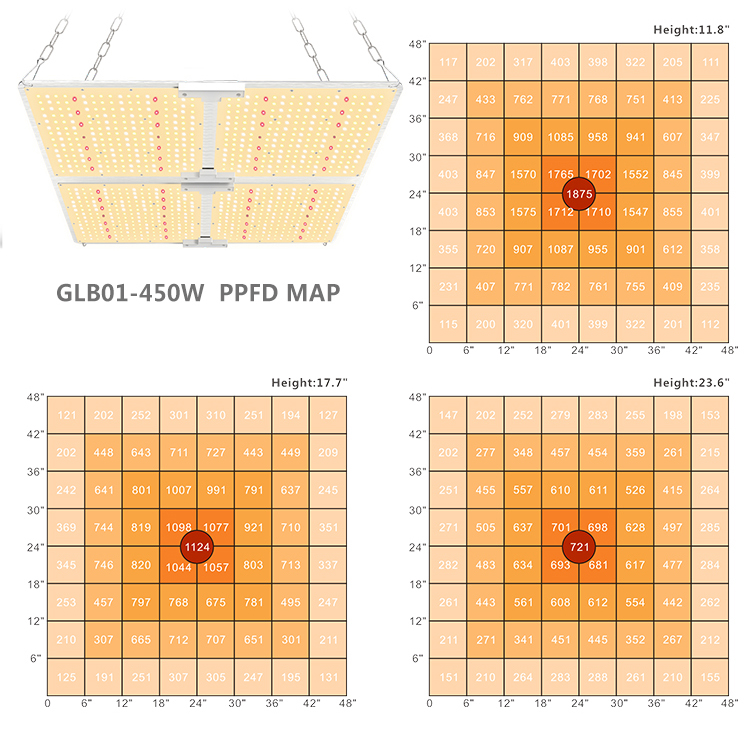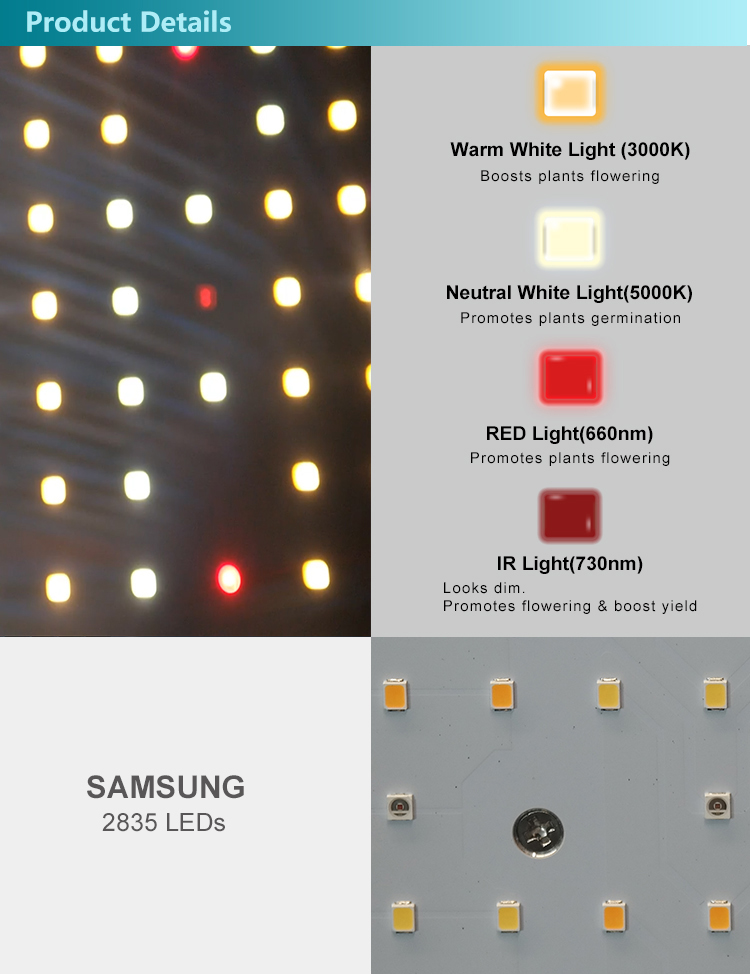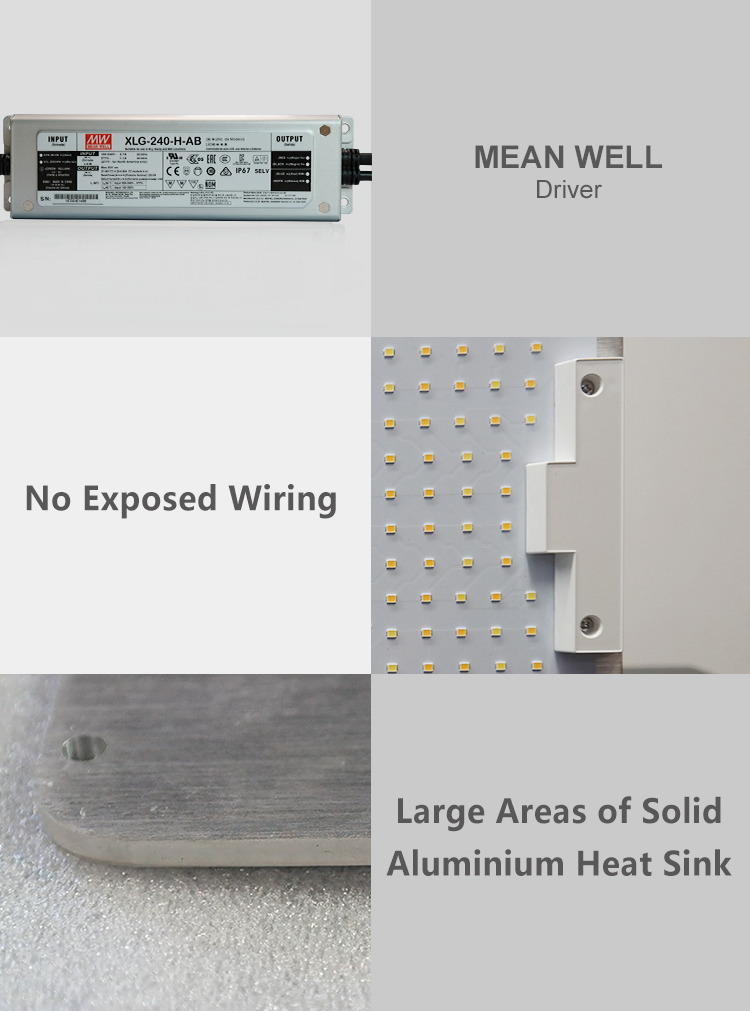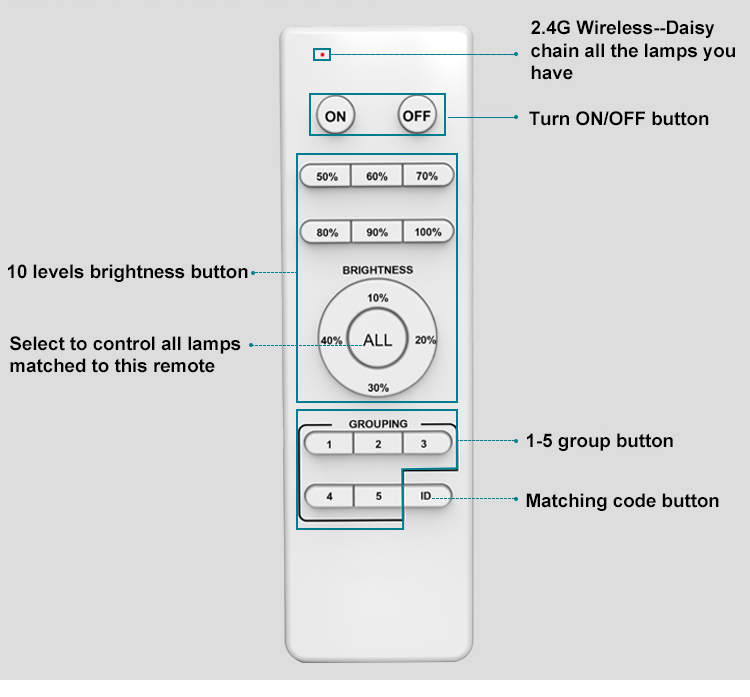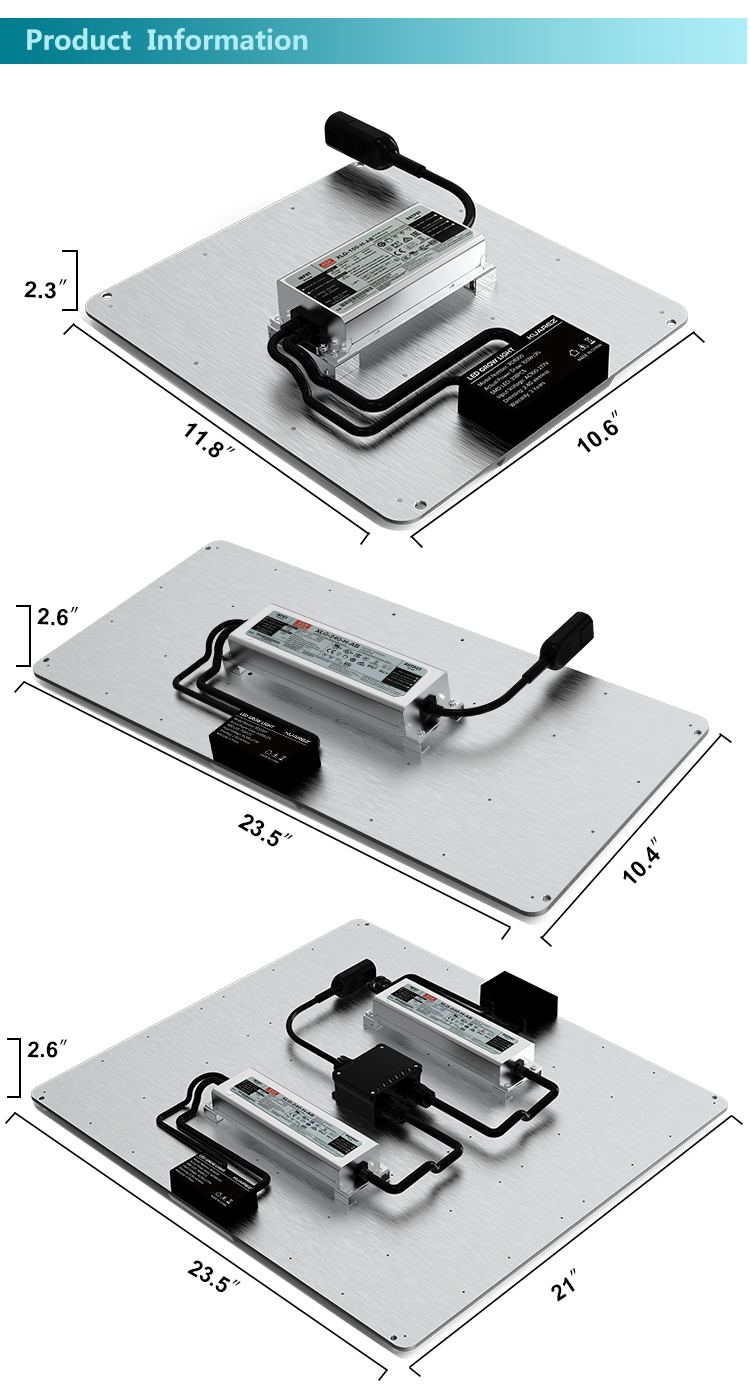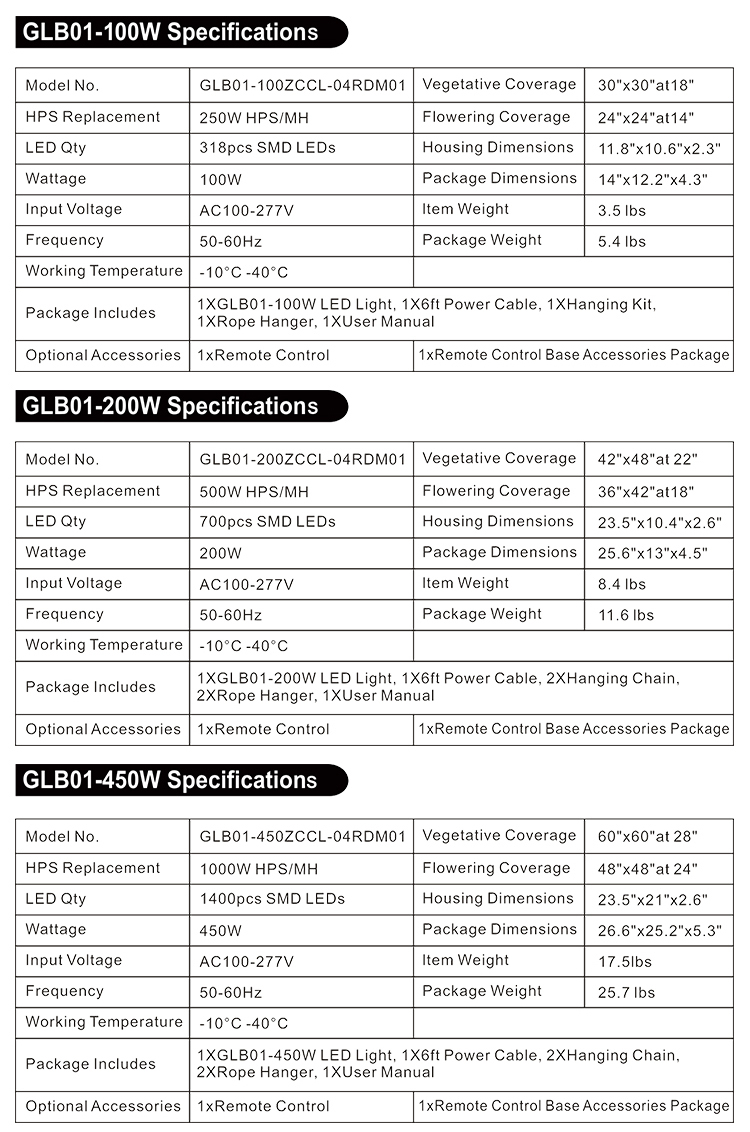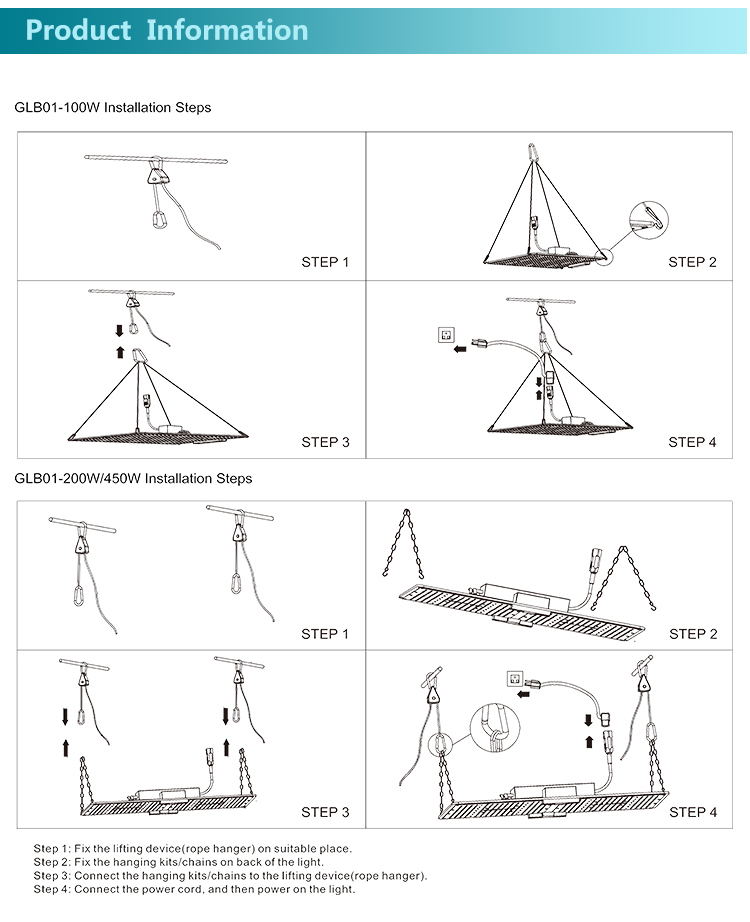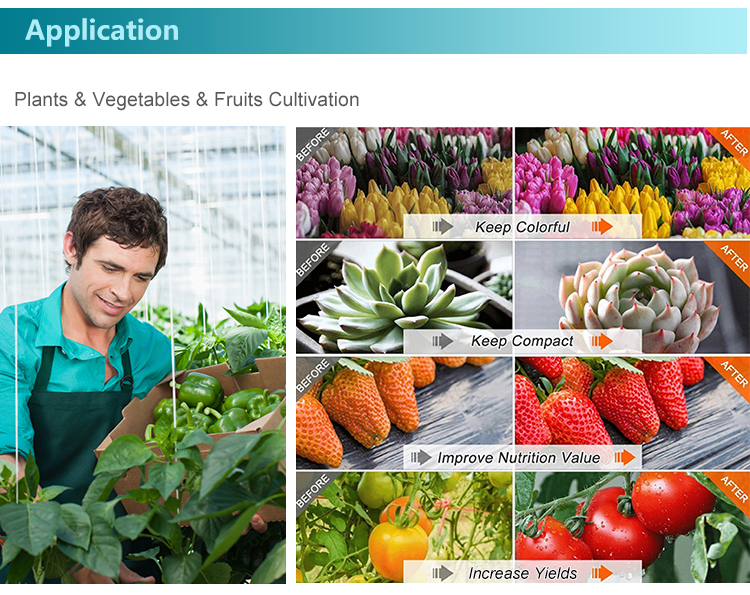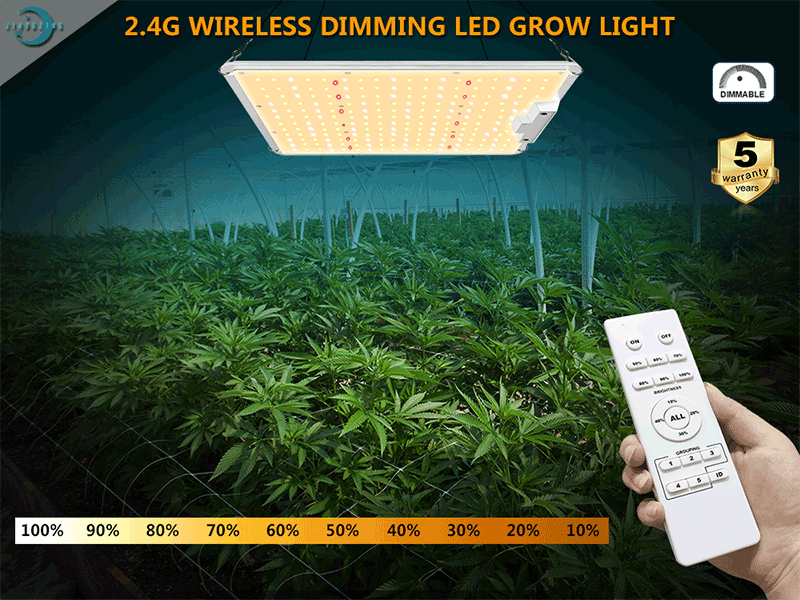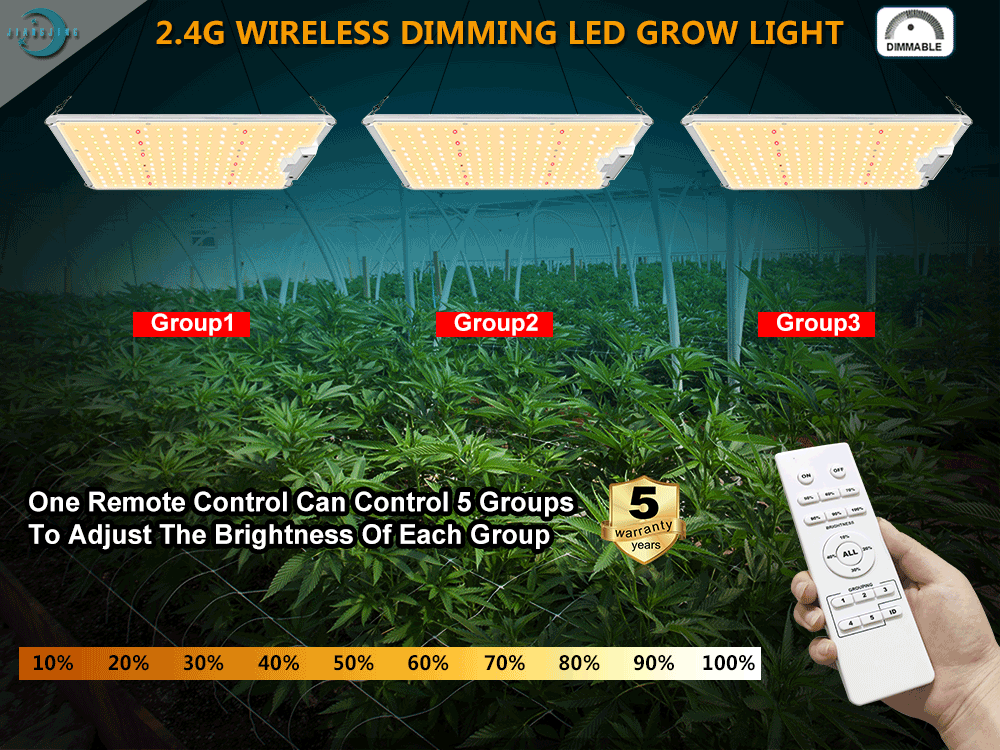 Our Advantages
Certification guarantee: CE, RoHS certification
Warranty: 3-5 years warranty
Delivery guarantee: Fast shipment
Long Life-span: 50,000 hours
Professional counseling online
Group Dimming Plants Veg Flower LED Grow Light